Forex trading strategy #1-a (SFT Simple Strategy)

Submitted by User on December 26, 2010 - 10:52.
Submitted by R.
Hi everyone,
As I promised while ago, I am bringing my whole setup for this strategy (Simple balanced system). I have been trading live for quite some time and this TA is one of few lasting without major optimization for couple of years.
I am not going to say Try this or Try that. I am bringing this system with everything and it will be up to You to test it or trade it live or do whatever You wanna do with it. I do have EAs based on exact rules as well. But not going to share it for now. since everything will be here same as in the source of the EA.
The main reason I am sharing this is, that I already made money with it, either You believe it or not. And the most important reason why I am bringing the TA + rules with whole Money Management is, that internet is full of "smart" guys recommending this or that, but having no clue, WHY would they even use such recommendations.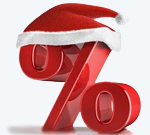 I hope it will help some of You to learn from my setup and possibly make some pips with it later. This year has been historic for forex and we could feel that based on our strategies acting. Next year could be the same or worse. Do a hundreds of backtests, demo trades and learn each indicator in this strategy before You decide to go Live, but most importantly - Stick to the rules of the system!!!!
Be disciplined and You are going to make money!!!
Wish You all Merry Christmas, Happy and profitable next Year!!!!
Alright. Here am I with somehow basics of this system used by me. Use it at Your own risk. There is no system as holly grail in this business. The holy grail is in You and Your ability to use it!
Indicators: Average Daily Range
Bar Clock
Scripts: BUY_SFT
SELL_SFT
Set SL to BE
Template: Sft Template
System with detailed rules in PDF: SFT_Simple_Strategy.pdf
Useful stuff and utilities to use with this strategy: SFT_technical_utilities_English.rar
Enjoy everyone!
R.
PS: Info for those who has no experience with MT4!
Zip file including usefull materials for this strategy . Scripts goes to Metatrader->Experts-> Scripts (when You open MT4 set Hot key for each script to make Your trading easier and faster), Template goes to Metatrader -> Templates , Indicators goes to Metatrader->Experts->indicators. Log is PDF to be printed manually filled by pen :o)
You can modify BUY, SELL Scripts in METAEDITOR of MT4. In the source of the scripts i left english explanation . You can also set Hot Key per each script to make Your trading faster and easier (Navigator -> Scripts -> Right Mouse click over desired script -> set hotkey)


Edward Revy,
http://forex-strategies-revealed.com/
Copyright © Forex Strategies Revealed