Advanced system #4-a (London GBPJPY breakout)

Submitted by Edward Revy on March 2, 2009 - 16:24.
Submitted by Stuart Williamson
This strategy is based on the London Market.
Currency Pair: GBPJPY
Timeframe: 1 hour
Strategy:
Before London opens, at 08:00 GMT, mark the High and Low of the last 4 hours - from 04:00 until 07:59 GMT. Set your Buy and Sell orders 10 pips away from those highs and lows.
I set my TP to 100 pips, excluding spread, and have a trailing Stop Loss, and take which ever comes first? My trailing stop is set at the previous hours high, and follows every hour.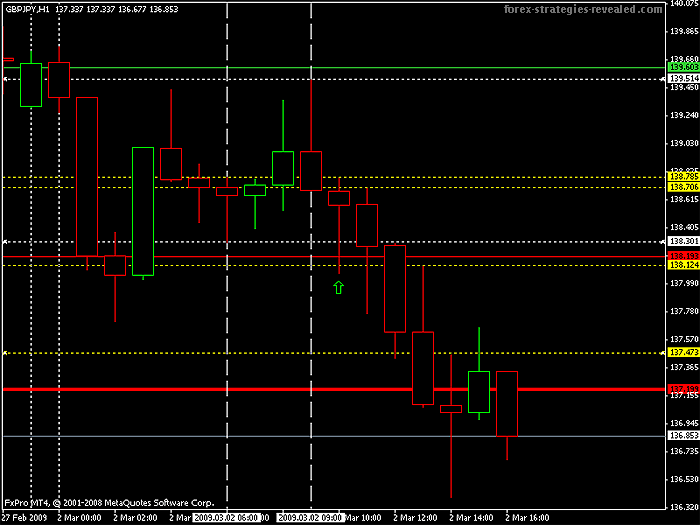 On the image:
The white lines are the highs and lows
The Yellow lines are the trailing Stop Loss
The green is my buy order
The red line is my sell order, which was triggered
The thick red line is my TP of 100 pips which was hit.
All depending on your money management, this can work due to the pairs large moves.
Any additional tips will be greatly appreciated.
Happy Trading,
Stuart Williamson,
Belgium


Edward Revy,
http://forex-strategies-revealed.com/
Copyright © Forex Strategies Revealed