Forex trading strategy #45-A (MACD on the chart)

Submitted by User on April 21, 2011 - 05:45.
Submitted by martinnugo
I'd like to submit a strategy that crossed my mind when reading the strategy #6 (double stochastic) and #7 (simple macd crossover) the strategy is quiet simple actually.
We just need to move all macd line to the main chart which are 26 ema(yellow), 12 ema(red) and 9 sma(green), and we also can add 70 smooth ma(white) to determine the trend.
It looks reducing plenty of false entry signals. We can attach default macd indicator to make comparison. I need your view on this strategy.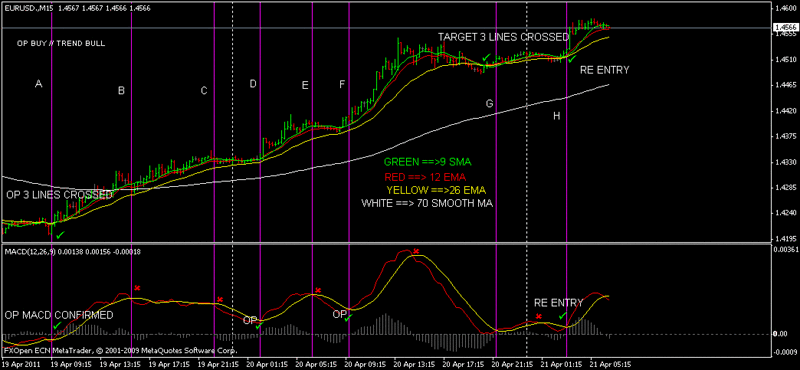 I don't know how to explain it, but basically we just follow the trend and when the macd is confirmed we can op.
As we can see there are some unreliable signal from macd but with all macd lines on the main chart we can eliminate them. I attach just 15m screenshot, as I think smaller time frame is too emotional. I believe that you can add more explanation or modify this strategy. Thank you.
Regards
martinnugo


Edward Revy,
http://forex-strategies-revealed.com/
Copyright © Forex Strategies Revealed