Forex trading strategy #44 (ZigZag and Fibonacci)

Submitted by User on February 24, 2011 - 18:00.
Indicators used: Fibonacci Retracement, ZigZag.
How does it work?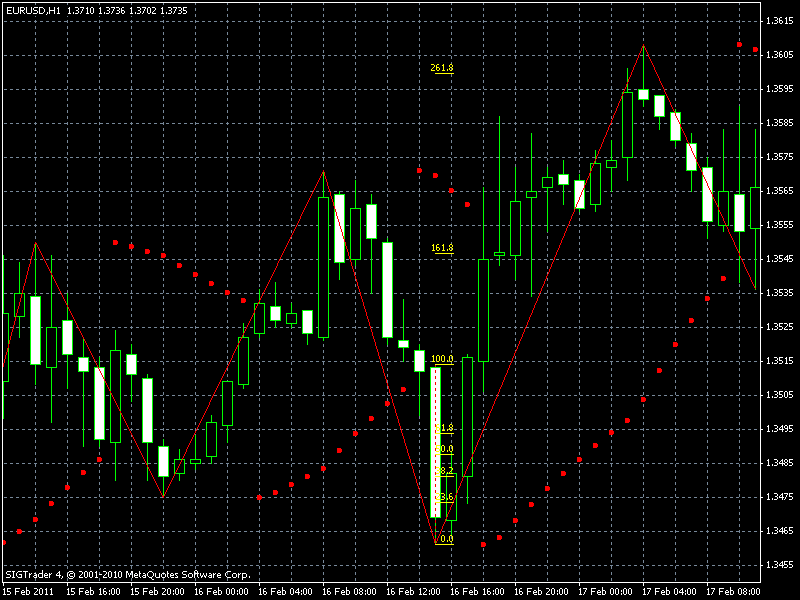 The signaling candle i.e the candle with the zigzag must close to open another one by its side.
For a short, drag the fibo from the low to the high of the signaling candle. Enter the trade at 100.0 of the fibo and exit at 161.8 no matter how small the pips may be.
Do not trade above this limit as there may be a reversal along the line.
Stop loss should be 5 pips above the signaling candle.
Take a look at the chat it speaks for itself. If you have any comment you can post it, I will make time to check on it.


Edward Revy,
http://forex-strategies-revealed.com/
Copyright © Forex Strategies Revealed