Forex trading strategy #4 (RSI High-Low)


Submitted by Edward Revy on February 28, 2007 - 14:14.
Although no trading system can solely rely on RSI indicator, using it in combination with other tools and proper technical analysis can bring a new edge to your Forex trading.
Setup:
Currency pair: Any.
Time frame: Any.
Indicator: RSI (14) with levels at 70 and 30.
Entry rules: Buy when RSI has crossed below 30, formed a bottom, and then crossed back up through 30.
Entry rules: Sell when RSI has crossed above 70, formed a peak, and then crossed back down through 70.
Exit rules: not set.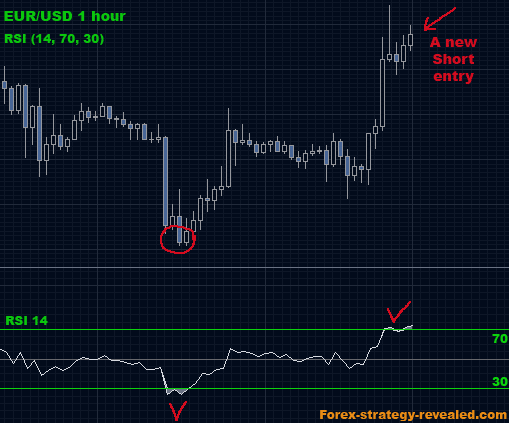 Advantages: RSI is a very good indicator to refer for confirmation for any entry in any simple or complex trading system. For current trading method it advices well on entries, but opportunities occur not that often.
Disadvantages: monitoring is needed, still false signals take place. Strategy is suggested to be used in combination with other ones.
Edward Revy,
http://forex-strategies-revealed.com/
Copyright © Forex Strategies Revealed