Forex trading strategy #10 (Egudu EMA+ADX Strategy)

Submitted by User on December 18, 2007 - 15:06.
The following Forex strategy was submitted by Egudu - our valued contributor. Thank you once again and let the market be always on your side!
Hi, this is Egudu, and i have this simple but efficient strategy and i hope you enjoy using it.
Currency: any
Time frame: 1hr
Indicators: 5EMA(close), 6EMA(open), [ADX(14) at 20mark]
Rule: Enter a long position when the 5EMA crosses the 6EMA up and the width difference between them is a pip and the ADX must be over it's 20mark.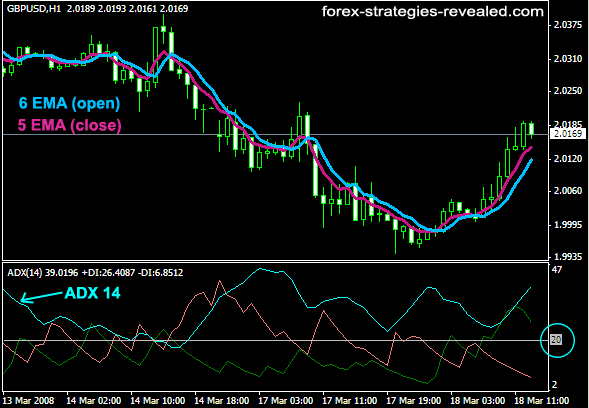 For those conservative traders, you could add 55EMA and 89EMA to know the trend and only enter a position according to the trend,that's enter long when the 55EMA is over the 89EMA and all other parameters are in place as i have stated above.
An update for this system can bee found on: strategy page 4.
Additional Forex systems by Egudu can be found at:
http://forex-strategies-revealed.com/egudu-4-tools-trading
http://forex-strategies-revealed.com/trading-macd-consolidation
Happy Forex trading!


Edward Revy,
http://forex-strategies-revealed.com/
Copyright © Forex Strategies Revealed