Forex trading strategy #7 (Simple MACD crossover)

Submitted by Edward Revy on February 28, 2007 - 14:40.
Trading with MACD indicator is widely used by Forex traders.
Let's take a glance at the very basis of currencies trading with MACD indicator.
We will need only MACD indicator with standard settings: 12, 26, 9.
Any time frame as well as any currency pair can be used.
Entry rules: When the MACD lines' crossover appears – enter (or wait for the price bar to close and then enter).
Exit rules: when MACD lines next crossover occurs.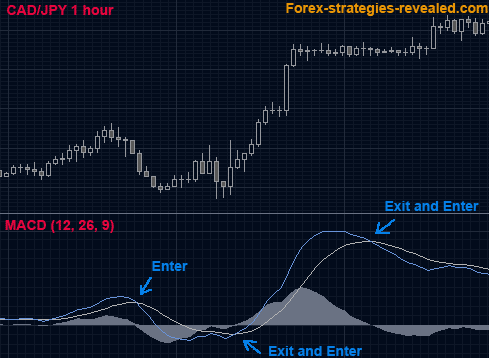 Advantages: very simple approach and can give good profitable entries. Traders may want to change MACD default settings depending on the currency and chosen time frame. For example, traders may test next MACD set ups: USD/CHF MACD (04, 07, 16), EUR/USD MACD (02, 03, 20), GBP/USD MACD (02, 03, 04) for different time frames.
Disadvantages: you will need to sit and monitor it again and again. MACD has little use in sideways trading market. It is also never used alone, but rather in combination with other indicators.
To your trading success!


Edward Revy,
http://forex-strategies-revealed.com/
Copyright © Forex Strategies Revealed