Complex trading system #16 (Divergence Trading - D1)


Submitted by User on July 23, 2010 - 18:34.
Submitted by James
Hello and good afternoon,
This article will focus more on a low-risk divergence trading with the Stochastic Indicator and good entries with simple moving averages. For a quick understanding of divergence as a forex term please click here before you continue.
I will also appreciate it if you understand the risk warning below:
THE TRADING PLAN
Stochastic Indicator, if you study well, whipsaw alot in the lower timeframes, say from 1 hour and below, even higher timeframes too whipsaw but you can take advantage of the whipsaw or trending mood of the stochastic from the daily timeframe and above. This example divergence trading plan will focus on the Daily Timeframe for trend trending and entries will be in the lower timeframes.
INDICATORS:
- Stochastic (5,3,3 daily timeframe and 1hr Timeframe)
- SMA 21, 14 and 7 (in the 15min Timeframe)
Your Daily chart should be as indicated below: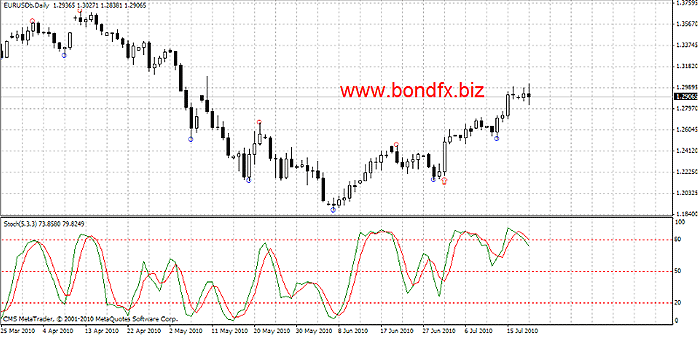 Your 15min Chart should be as indicated below: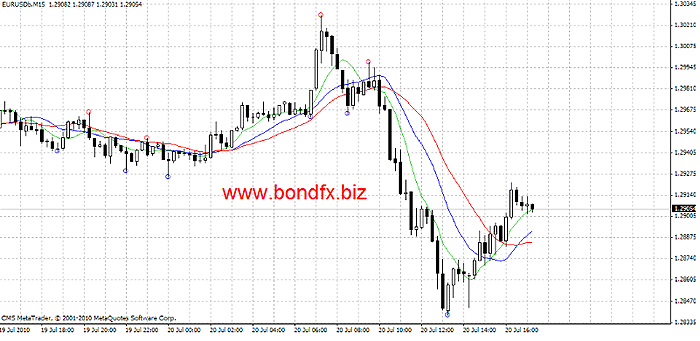 When you spot divergence in the daily timeframe, you just need to trade it as a breakout in chart that is not breaking out on Stochastic or breakout in Stochastic that is not breaking out in Chart.
Below, Chart price broke my red line but stochastic lines not breaking my lines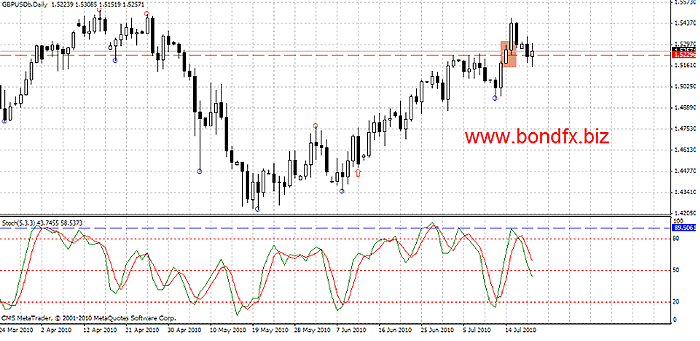 Below Stochastic Line broke my line and chart price did not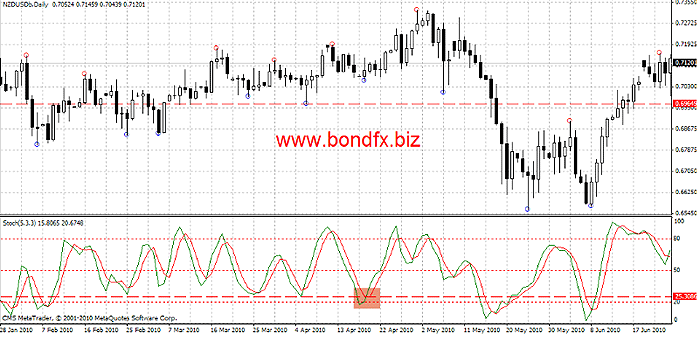 The two example above shows the trigger, and more pressure for price to go in the divergent direction and in the lower timeframes - you should plan entry as discussed below.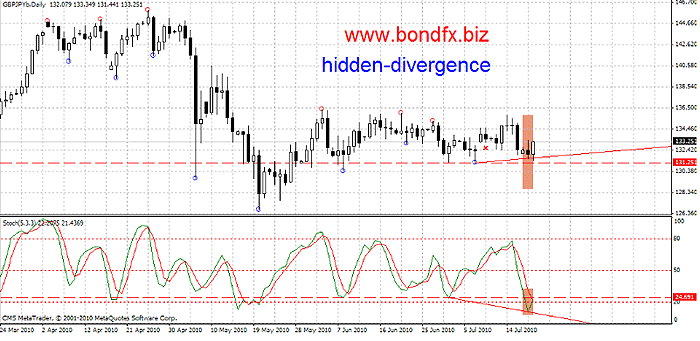 This is a BUY sample of GBPJPY today 20th of July 2010. We have a Hidden Divergence and its BULLISH, price could not break my horizontal line and Stochastic went down the line. I allow the candle on the stochastic to close, that is waiting a whole day to close on the 19th of July 2010 as indicated in the boxes above in the chart. The next step is to watch stochastic in the 1hour timeframe and make sure the stochastic goes below to the 20 level zone then mark is as shown in the chart below: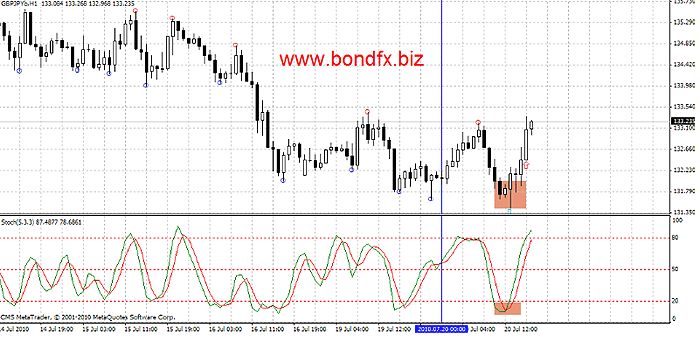 The 1hr is set next is the 15min timeframe, a close above all my SMAs will mean BUY, takeprofit should be between 70pips to 100pips and stoploss should not be more than 100pips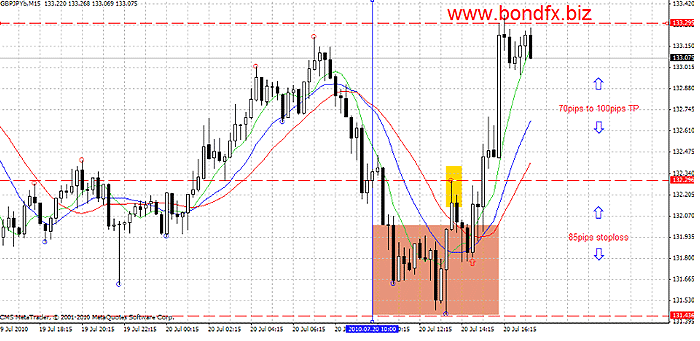 I will advice that you manage your risk as this is not holy grail but i bet, only patient minds will enjoy it.
James
www.bondfx.biz
[email protected]
http://bondfx-trading-plans.blogspot.com/


Edward Revy,
http://forex-strategies-revealed.com/
Copyright © Forex Strategies Revealed