Complex trading system #14 (Pivots, SAR + EMAs)


Submitted by User on March 15, 2010 - 06:24.
Submitted by Raphael
Hi everyone!
price at a weekly pivot point on 4hrs and a parabolic Sar indicates to anticipated direction, this is the only two clue I like to watch here.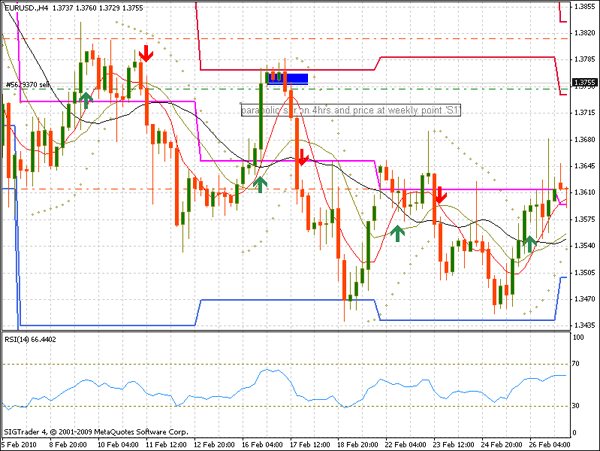 * Now, I will carry the microscope down to hourly chart look 3 ema crossover, in this explanation I will use 7, 14, 21 parameters depending on where the price is going. Let's take downtrend in this case:
OKAY ! LET GET STARTED
* price on a significant weekly point point on 4hrs and parabolic indicates down
* 7 ema crosses 14 ema and extends through 21 ema, this will manifest after the last cross I mean 7 cross 21 ema, and RSI is below 50 level not oversold.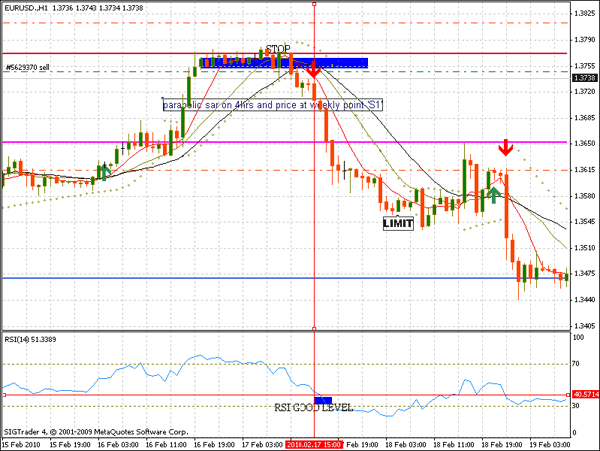 * The last thing I will like to do here is to carry the microscope much down to 15 mint and the only thing I will do here is to look for my default RSI and I make sure is not oversold.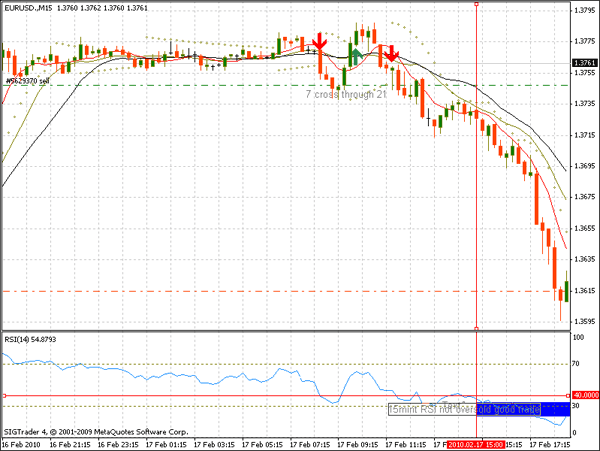 Take profit and stop parameter
Take profit - like some pips before the next significant weekly pivot point
or
stay in until hourly parabolic Sar indicates to opposite direction in this case until parabolic Sar indicates to an uptrend I have chart below that will explain more
Stop parameter - some pips above that significant pivot that made you to go for the trade.
raph_matty1981(at)yahoo.com
Ibunkunoluwa Raphael.


Edward Revy,
http://forex-strategies-revealed.com/
Copyright © Forex Strategies Revealed