Forex trading strategy #5 (5x5 Simple system)

Submitted by Edward Revy on February 28, 2007 - 15:46.
Just look what this trading strategy has to say. It's a simple yet quite promising Forex trading method. Trading strategies like this can only be discovered through a long and determined observation of the price behavior.
To start:
Currency: ANY
Time frame: 1 day
Indicators: 5 SMA, RSI 5
Entry rules: Buy when the price crosses over 5 SMA and makes + 10 pips up, the RSI must be over 50. Sell when the price crosses below the 5 SMA and makes +10 pips down, the RSI must be less than 50.
Exit rules: not set.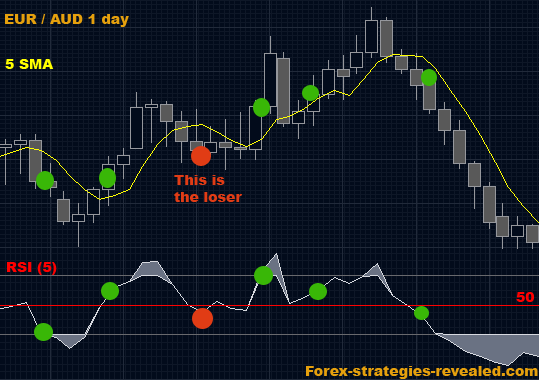 It is a very very simple system, yet with quite impressive results.
Always remember to take actions/enter the trade only after the signaling candle is closed.
This Strategy or trading idea can be used to create more advanced trading version.


Edward Revy,
http://forex-strategies-revealed.com/
Copyright © Forex Strategies Revealed