#14 Trendline Breakout Alerts

Submitted by Edward Revy on February 20, 2011 - 12:04.
Dear Friends,
Today I'd like to introduce 2 great trend line tools, which have been in my indicators collection. I'm sure you'll find many ways of using these trend lines in your trading, especially with breakout strategies!
The indicator allows you to set upper and lower trend lines, and once they are broken you'll receive a sound alert and/or a pop-up box alert.
Copy the file to /Experts/Indicators folder in MT4.
Step 1: Place indicator on the chart: you'll get 2 lines to work with.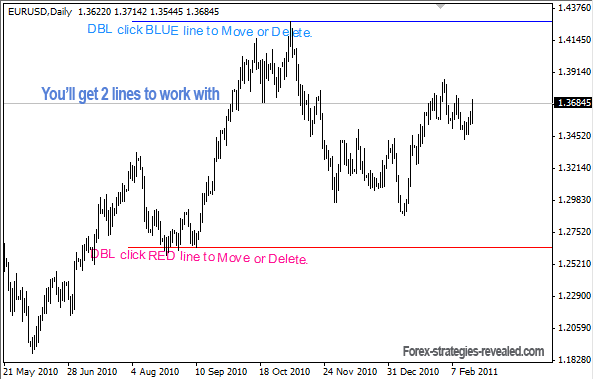 Step 2: Adjust the lines the way you need. That's it.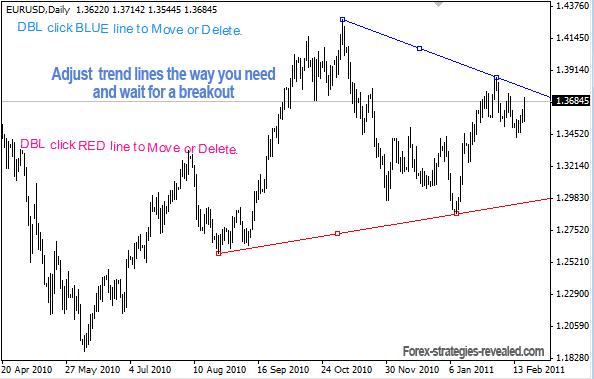 Step 3: Now, you can leave the chart and come back when you receive an alert.
For illustration purposes, let's quickly set it up on 5 minute chart: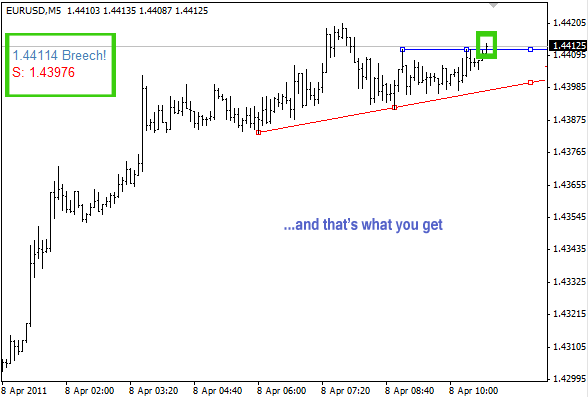 This is an Expert Adviser, which will automatically open Buy Stop and Sell Stop orders upon the trend line breakout. It doesn't draw trend lines for you, instead it uses Your trend lines.
The file should be copied to /Experts folder in MT4.
Step 1: Draw trend lines manually the way you need & want them.
Step 2: Add an Expert Advisor to your chart, make sure it's a smiley face in the top right corner (to get that go to the Expert Advisor properties and activate the check box "Allow live trading").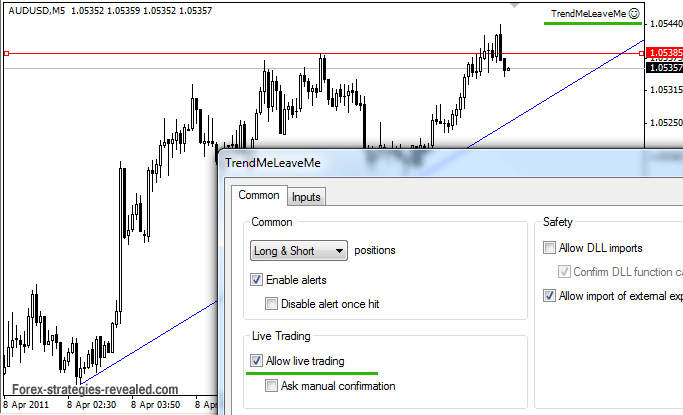 Step 3: Time to rename your trendlines so that the Expert will "recognize them".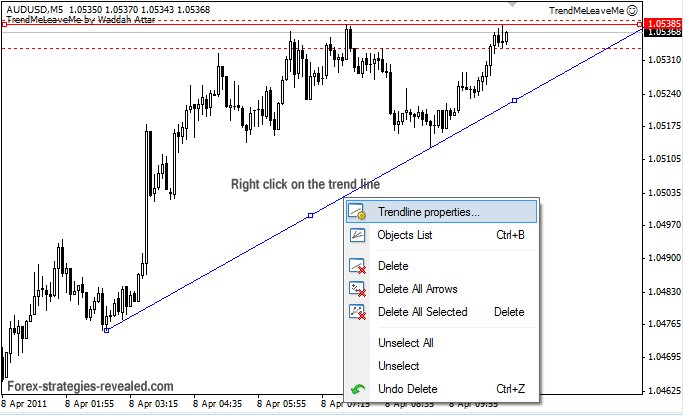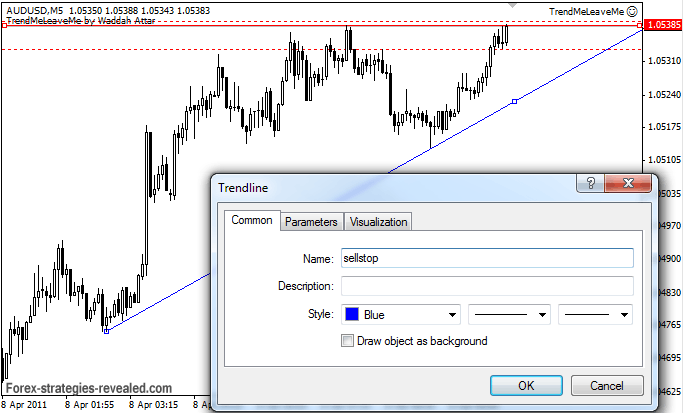 Upper trendline - name it buystop
Lower tendline - name it sellstop
Notice how the lines change = get extra levels above and below them. This means you've done it right.
How the EA works: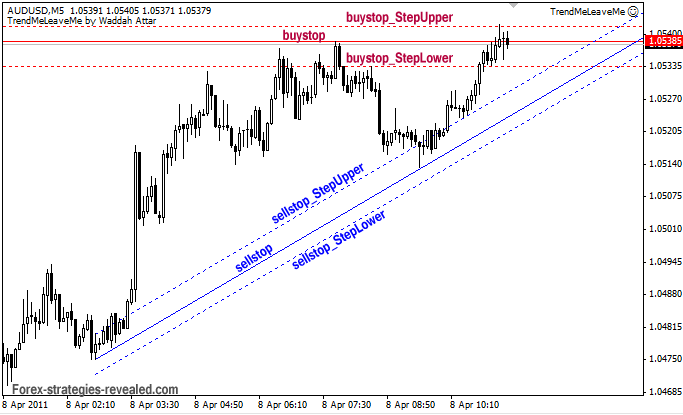 When price enter area between your buystop trend and BuyStop_StepLower, expert will open buystop order at Price BuyStop_StepUpper. When price enter area between your sellstop trend and SellStop_StepUpper, expert will open sellstop order at Price SellStop_StepLower.
The expert will always modify OpenPrice to both orders when the price walks with the trends Until Price goes out Previuos area.
Step 4: Now you can go to Expert Advisor properties and change some parameters if needed:
BuyStop_StepUpper, BuyStop_StepLower, SellStop_StepUpper and SellStop_StepLower.
You can set BuyStop_StopLoss, BuyStop_Takeprofit and BuyStop_Lot to buystop. You can set SellStop_StopLoss, SellStop_Takeprofit and SellStop_Lot to sellstop.
Happy trading!
Edward Revy,
http://forex-strategies-revealed.com/
Copyright © Forex Strategies Revealed