Scalping system #10 (Capture M30 direction - xx.00 xx.30 strategy)


Submitted by User on February 24, 2009 - 08:44.
Submitted by shakin23 from Poland
We want to predict movement for the new M30 candle. In order to do that we are taking the first M5 candle (xx.00 and xx.30). Then add 2pips offset to low and high: these are our entries for buy and sell. Sl is an opposite trade. Tp is moving sl accordingly to highs and lows on M1 or tick window. When our sl is hit twice on the same candle we are waiting for another one. If the next one fails twice we stop trading for present day and start again tomorrow. I'm using ibfx mt4.
On the picture are marked entries: red - sell, blue - buy and white produced buy and sell.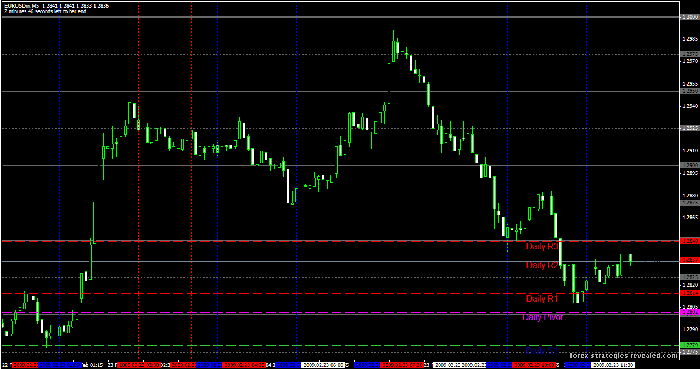 I came up on this idea long time ago but just recently bring it back to the school board. Good Luck and keep up the good work.
Edward Revy,
http://forex-strategies-revealed.com/
Copyright © Forex Strategies Revealed