Complex trading system #11 (Trading MACD consolidation)


Submitted by User on December 17, 2007 - 13:58.
Current Forex strategy was submitted by Egudu - our valued contributor.
-------------------------------------------------------
I am egudu, and here's another strategy.
It's trading the MACD consolidation.
Time frame: 1hr
currency: any
indicator: MACD(12,26,9)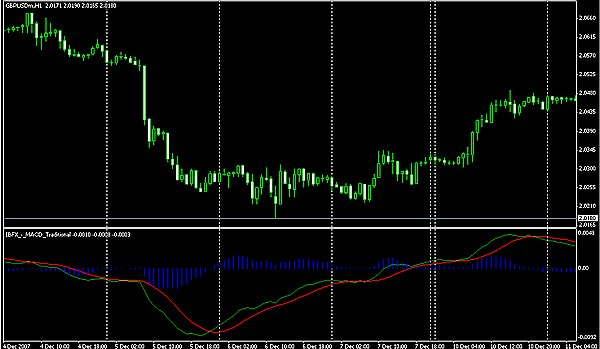 Entry: place a buy stop and a sell stop 5pips during the MACD consolidation with a stop loss of 10pips from entry and a profit target of 30-50pips.
Please note that, the MACD must be very close, in fact it should almost become a straight line only then should you enter the positions. l hope to give a picture shot of it soon, but u can check the chart of GBP on the 7th, 10th, 14th of Dec 2007 on the hourly chart.
Egudu, thank you once again, and we hope to hear from our users about their tests and trading performance with this strategy.
Edward Revy,
http://forex-strategies-revealed.com/
Copyright © Forex Strategies Revealed