Complex trading system #3 (MACD Divergence)


Submitted by Edward Revy on April 19, 2007 - 16:55.
Currency: EUR/USD (preferred) or any other.
Time frame: 30 min.
Indicators: MACD (5, 26, 1) – draw 0 line,
Full Stochastic (14, 3, 3)
EMA 3
SMA 13
Trading rules: watch for divergence between the price on the chart and MACD or between price on the chart and Stochastic.
Once divergence spotted, wait for EMA 3 and SMA 13 to cross and enter the trade in the direction of EMA 3.
Set stop loss at 26 pips.
Take half of the profit at 20 pips; let the rest to run further with trailing stop in place.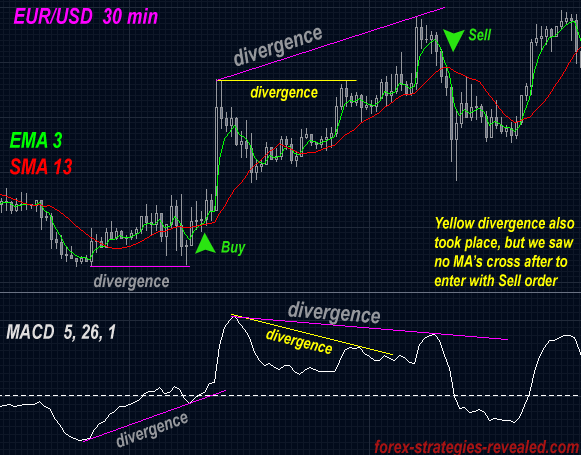 Divergence on Stochastic can be found the same way as on MACD. The reason for using both MACD and Stochastic is that one of the indicators can show divergence while the other will not at given period of time.


Edward Revy,
http://forex-strategies-revealed.com/
Copyright © Forex Strategies Revealed