#16 (Crystal Trend)

Submitted by User on July 13, 2011 - 09:59.
Submitted by Crystal Markets
CRYSTAL TREND
My four years' experience in the forex market, I realize the major problem of traders is entry and exit. A lot of trend trading techniques out there but you will agree that we have just few ways to filter entries and exits.
TO help traders out there I sort the permission of my company to let go one of our trading strategies for your review. Trust me, its profitable if you follow the rules.
INDICATORS:
- BB_STOP default setting (20 periods)
- Stochastic 4,2,2
- Fisher 50 periods
DOWNLOADS:
BBands_Stop_v1.mq4
Fisher_Yur4ik.mq4
SETUP:
Apply the above indicators to your 4hour and 30min timeframes. The Direction of the BB_stop is our trend and the Fisher together with the Stochastic with multi-timeframe analysis will help for entry and exit.
When BB_Stop is SELL (for example) make sure the fisher histogram is falling (regardless the colour) as the picture below.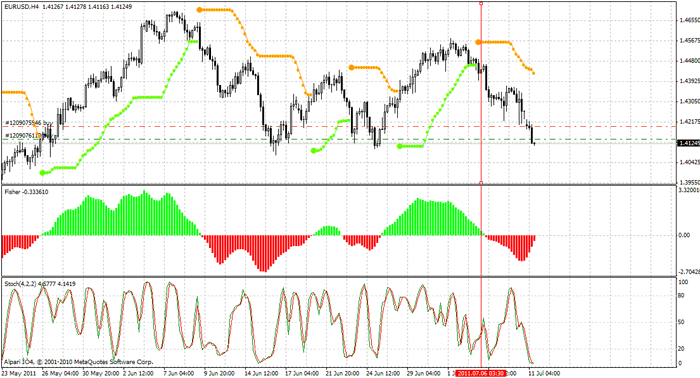 Ones you spot this, move to the 30min timeframe make your entry when the stochastic is on or above the 80level for a SELL. Check the Picture below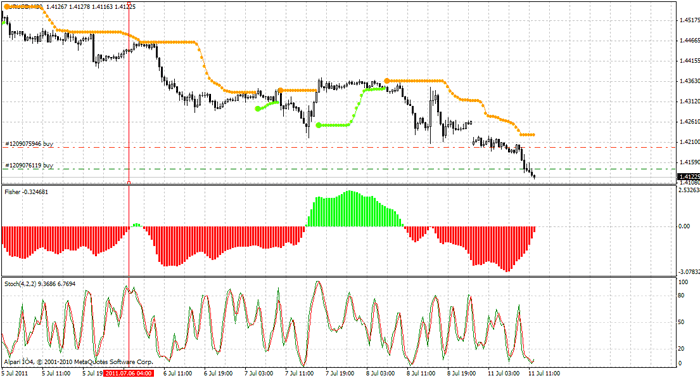 Now follow your trade. Exit the trade only when Fisher histogram of the 4hour timeframe changes direction. Close at profit or loss. Remember your risk management.
DEMO trade this strategy to convince you or visit http://crystal-markets.blogspot.com/
Happy Trading!
Crystal Markets


Edward Revy,
http://forex-strategies-revealed.com/
Copyright © Forex Strategies Revealed