#17 (Trendlord on Sweetspots!)

Submitted by User on November 7, 2011 - 15:36.
Submitted by Trader.
I have been using this strategy for over 4months with 96% success. It uses 3 indicators, sweetspots, Trendlord and Super profit.
The system made 3000 pips last month alone and I have decided to share this system as it seems accurate enough to any Forex trader ( I did add alerts to enable me receive alerts via email when my strategy is met.)
I really never regretted trading the system as it is simple and straight forward and easy to spot entry and exit..
Indicators:
TrendLord.zip
(contains TrendLord.ex4 and Sweetspots.mq4)
superprofit.zip
Trendlord: Two color bars Red (Downtrend) & Green (Uptrend)
Sweetspots: Strong resistance,, wreak resistance, strong support and weak support(Yeallow lines)
Easy to setup
Timeframes: 1Hr & 4Hr (Tested on London and US sessions)
Strategy: LONG
Trendlord: Green
Sweetspot: Price close above sweetspot
Strategy: SHORT
Trendlord: Red
Sweetspot: Price close Below sweetspot
Target: 50-150 pips per trade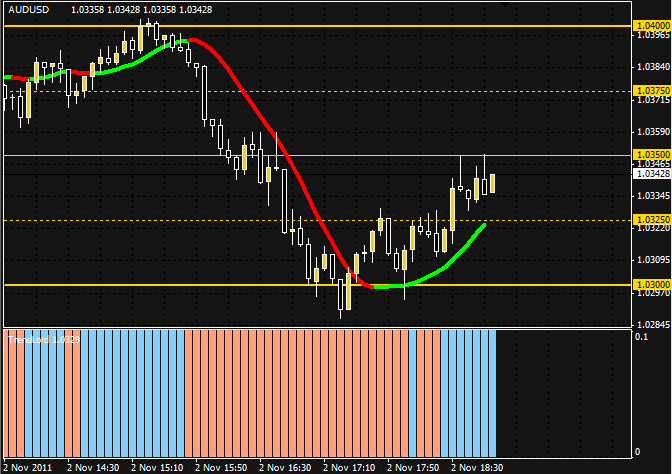 Edward Revy,
http://forex-strategies-revealed.com/
Copyright © Forex Strategies Revealed