Scalping system #6 (EMA Bands)


Submitted by User on July 19, 2007 - 18:54.
This scalping system was sent by Frank Tenerife (Spain).
Thank you Frank! You contribution is greatly appreciated!
Here is the system:
"This is an efficient system of scalping that works in 1 minute up to 1 day all periods and all Currency pairs
Ema 3
Ema 5
Ema 7
Ema 9
Ema 11
Ema 13
Color yellow
Ema 21
Ema 24
Ema 27
Ema 30
Ema 33
Ema 36
color Green
Ema 55 Color Red
And Way Works is
Buy Or Sell When the Group of Ema`s Yellow Breaks Ema 55
Take Benefit When Yellow Group Touches The Group Green.
If The Yellow group does Pull Back in Ema 55 or In Green Group Buy or sell again
Take Profit 10 Pip in Breaks Ema 55 And take Profit 5 pips In Pull Back
Stop loss 5 Pip 5 Minute Periods
The Good thing is Works with All periods and all the Currency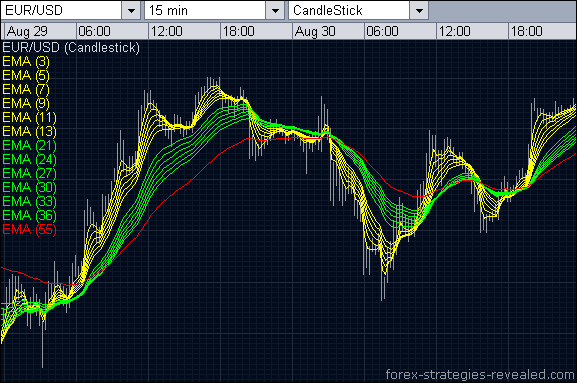 Grasias
Frank Tenerife España "
Happy scalping!


Edward Revy,
http://forex-strategies-revealed.com/
Copyright © Forex Strategies Revealed